SHADE
Polivalent Playground: Climbing game & Shadow Theater
About this project
A space for sharing. An inclusive conception of a playground where children of diverse capabilities can get together and share together their passion and love for art and sport. All together can experience mind and body development mixing the ancient art of shadow theatre with a climbing structure. Merging different minds with different interests and skills sets up a nurturing atmosphere for all of those interacting in it.
Download paper (Spanish)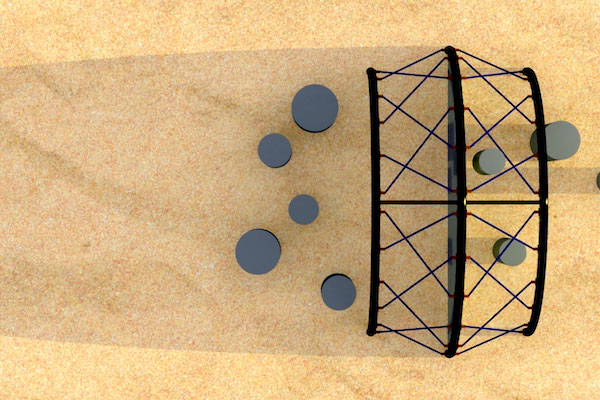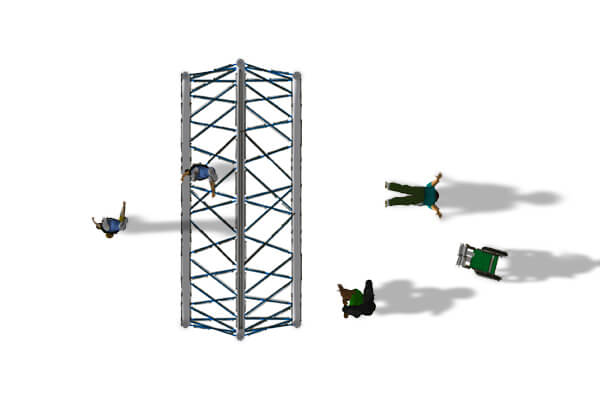 Playground
SHADE is a playground equipment intended to be installed in any public park. The principal use would be outdoor since the set is intended to be used in combination with the projections of shadows thanks to the sunlight, though this could be imitated indoor via some lighting system. This experience is wrapped by semi-spheric structure consisting in metal arcs and rope climbing nets surrounding the translucent shadow wall. A simple design to be a meeting point for the young artist, athletes and viewers.
Connecting
We are running towards an ultra connected disconnected world, where sport and art are something not many people care about. My belief is that we can solve this through design and education. Therefore, after reviewing the literature available and researching the specific benefits for the children of activities like climbing, outdoor life and drama playing, SHADE's idea came to life. An attempt to re-connect our children to nature and themselves, to meet with other people, kids of different ages and backgrounds can share an entertaining travel to their imagination.
Combination
SHADE consists on merging a climbing structure made with bars and ropes with a wall where kids can project their shadows while swinging on the structure or dancing, running, jumping...