FIUME
Design for everyone, design for everywhere.
About this project
Coming up from an impersonal bar for people to lean on. Jacobo Abascal and I redesigned these ischiatic support with a more organic and human conception. Letting those who need a little rest get some comfort in a posture between standing and sitting. Aiming for universality and functionality, it presents different elevations when hanged allowing different height people to rest on Fiume. Also comes with another presentation, with the addition of legs it can stand alone in the middle of a room and be combined creating a modular pattern, also useful as a space divider for a queue, for example.
REPORT
POSTER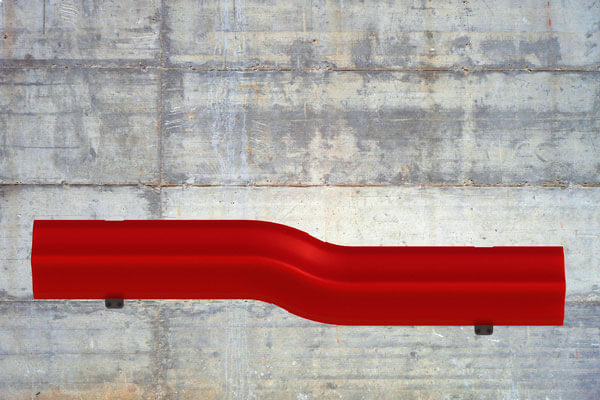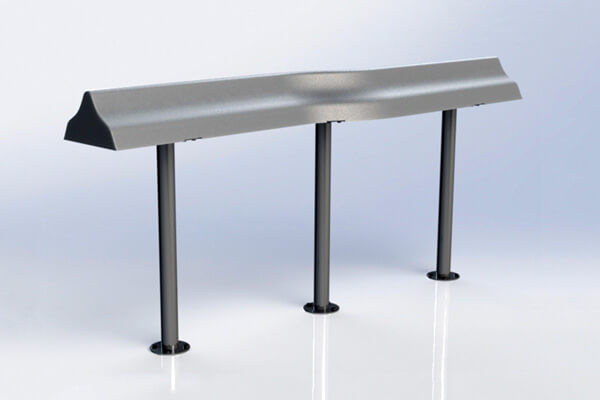 Support
FIUME is a proposed ischiatic support for open spaces. This piece of furniture aims to assist and support people while waiting on a subway station, bus stop, shopping mall... It consists of a simple extruded plastic piece anthropomorphically shaped to adjust to human bottom while laying on it. FIUME can be mounted in two different ways, hanging or standalone.
While hanging on a wall would provide of different heights to make it adaptable to all kinds of users, the standalone presentation would be supported by metal legs and it could work as a space divider, for example to direct the flow of a queueing line and simultaneously let the people waiting to rest over it if needed.
Universal
Big city life provides almost no rest, and in the small moments that ones need to halt, usually there is no place to properly rest. Also sitting is a luxury that not everyone can afford in every moment. Not just because sitting for the 2 minutes that the train will take to come usually feels like not worthy, but also for those who may have problems when standing from an uncomfortable bench, like those who have back or muscular problems, or a pregnant woman or a person holding a baby. Therefore for any of these or other situations FIUME tries to give a standing support to rest for a few minutes before departing again.
Adaptability
With a modular design, adapted to human body shape. FIUME can hold the user giving them a pleasing support to lay on. In a posture between standing and sitting FIUME provides an accessible and robust solution. The modules can be assembled in different ways, creating an organic flow that people can follow.